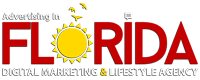 OUR PARTNER PROGRAM PROVIDES TURNKEY BUSINESS AND MARKETING SOLUTIONS OUT OF THE BOX TO ALLOW OTHERS TO DUPLICATE OUR SYSTEM AND SUCCESS FOR THEMSELVES. WE CREATED ADVERTISING IN'S PARTNER PROGRAM TO HELP OTHERS SUCCEED WITH THEIR OWN DIGITAL MARKETING & DEVELOPMENT AGENCY WHILE PROVIDING TREMENDOUS VALUE TO THE BUSINESSES IN YOUR AREA.

We look to partner with those that know and network with lots of businesses and entrepreneurs but do not have the tens of thousands it would cost replicate our system. We have created an all in one solution for you with our Advertising In's partner program that will allow you to attract and acquire high end clients that will generate substantial revenue for you.
With our Partner Program you pay a monthly partner fee and get in exchange a full turnkey digital marketing & development agency platform with full support, and the tools to dominate your local market in one of our listed states below. 
We have a proven system for success and our partners benefit from the services we provide. There is virtually an unlimited amount of business to obtain, and the ability to generate a tremendous amount of income online is within reach when you partner with us!
To find out if you qualify please click the link below.
BELOW ARE THE STATES IN WHICH YOU CAN BECOME A CERTIFIED 'ADVERTISING IN' BRAND PARTNER, ANY STATES NOT LISTED ALREADY HAVE A BRAND PARTNER OPERATING IN.

Advertising In California
Advertising In Connecticut
Advertising In Massachusetts
Advertising In Mississippi
Advertising In New Hampshire
Advertising In New Jersey
Advertising In New Mexico
Advertising In North Carolina
Advertising In North Dakota
Advertising In Pennsylvania
Advertising In Rhode Island
Advertising In South Carolina
Advertising In South Dakota
Advertising In Washington
Advertising In Westvirginia

Ready To Talk?