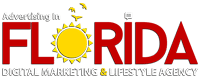 WHEN IT COMES TO WEBSITE DESIGN DEVELOPMENT A GREAT AMOUNT OF YEARS AGO WHEN THE INTERNET WAS A SO CALLED PASSING TREND, WE WERE ONE OF THE FEW COMPANIES THAT WERE INVOLVED WITH BUILDING BRANDS ONLINE!
All of this to say we are not just another web design and marketing company, sure we can build you a website if that is what your requirements call for, but we tend to look at the big picture, clients looking to build a website are really looking to build credibility and therefore creating loyal customers for their brands, we specialize in the big picture. Above all we always aim to educate the client through the entire process.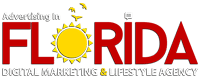 Video Media Services

WE ARE A COLLECTIVE OF TALENTED PRODUCERS/DIRECTORS WHO ALL COMBINE OUR CREATIVE VISION TO PRODUCE IMAGINATIVE AND ENTERTAINING PROJECTS FOR OUR CLIENTS.
After creating design development productions for companies for almost 3 decades we have learned that although using the proper tools are important at the end of the day they are only tools, at the heart of every successful campaign, is perfect planning and execution, yes we have a very talented team of producer/directors and the latest tools of the trade, but our strength is in your story and relaying that to your target audience as well as reinforcing that with your current clients. Get to know more about our process and allow us to help relay your story through your product or service to the world.
Design & Development Services
OUR DESIGN DEVELOPMENT EXPERTS WILL HELP YOU OBTAIN AND MAXIMIZE ROI WITH WEB, PRINT AND VIDEO DESIGN SERVICES.
Marketing & Branding Material Design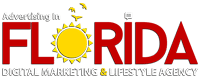 E-commerce Design Development

ONLINE STORES ARE GROWING MORE AND MORE POPULAR WITH BRICK AND MORTAR BUSINESSES SMAL AND LARGE, AND WHERE TECHNOLOGY IS HEADING, IF YOU HAVE A BRICK AND MORTAR YOU WILL NEED TO BE APART OF THE ONLINE SPACE TO SUCCEED.
This is where our expertise comes to play, we've developed and launched many successful e-commerce platforms and have learned that exceptional vision along with proper planning and execution beats all. Find out more about our process.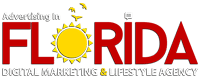 WHEN IT COMES TO DESIGN DEVELOPMENT AND PRINT PRODUCTION IT'S MAIN PURPOSE IS ABOUT YIELDING ENOUGH OF A STRONG EMOTIONAL EXPERIENCE THAT IT EVOKES YOUR TARGET AUDIENCE TO TAKE ACTION IN PURSUING YOUR PRODUCT OR SERVICE.
Quality print design should create a response with your audience getting them to think, learn, or feel something good about your conveyed topic. A significant amount of design planning must take place in order for your end product to trigger that emotional response from your target customer. When it comes to quality print design, proper pre-planning is key, and combining the right creative content is just as important as planning the design concept of branded print materials. Find out more about our process.

Our Florida design experts are ready to help