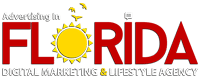 Local Advertising Business Listings
LOCAL ADVERTISING BUSINESS LISTINGS WILL HELP YOU GET FOUND WHEN PEOPLE ARE ONLINE SEARCHING FOR THE PRODUCTS OR SERVICES YOU PROVIDE.
No matter where a web surfer or mobile search originates from; Google, Yahoo, Bing, Maps, or other Apps we help ensure that when they do find you, they are presented with accurate and optimized business listings. Having inaccurate information on your local business profile can mean customers won't find your physical location, and that the Search Engines, like Google, won't rank you. We can make sure your local business listings drive steady traffic your way!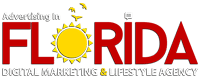 Local Listings And SEO

WE DO MANAGE YOUR INFORMATION ON GOOGLE+ PROFILES, WHICH IS ONE OF THE MOST IMPORTANT ASPECTS OF BEING FOUND ON A GOOGLE SEARCH.
With Local Advertising we also handle all the major listing sites, like local business directories, Pennysavers, YellowPages, and Chambers of Commerce among many others.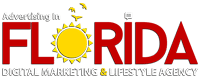 Local Citations

WHAT ARE LOCAL CITATIONS?
LOCAL CITATIONS ARE MENTIONS OF YOUR BUSINESS NAME, ADDRESS, AND PHONE NUMBER.
Citations can occur on local advertising business directories, on websites and maps, and on social platforms. Local Citations help web surfers find information about businesses they are searching for, and improve local search engine rankings.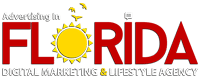 SEARCH ENGINES VALUE LISTING CONSISTENCY AND DUPLICATE LISTINGS THAT INCLUDE PARTIAL INFORMATION AND CAN HARD YOUR LOCAL SEO EFFORTS.
Our team of local advertising business listing experts will identify bad data, and correct it or have it removed to increase your search rankings and present accurate data to web surfers.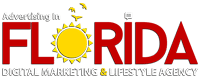 Reviews and Ratings

LOCAL BUSINESS REVIEWS & RATINGS ARE SOME OF THE MOST IMPORTANT VARIABLES TO BUILDING LOCAL AUTHORITY THESE DAYS, AND TO POSITIVELY INCREASING YOUR CHANCES OF BEING RANKED WELL.
On local advertising business directories shoppers these days turn to reviews & ratings every step of the way, and if you're business is rated poorly chances are people will move right past you! Our team helps you build positive engagement, reviews & ratings to boost your local presence.

Get started with Advertising In Florida's Local Business Listings